In 1819 an Irishman named Samuel Black realized that the French eat a lot of fat (from the cheese, cream, butter, foie gras) but have fewer heart attacks in comparisson with other countries.
This initial assumption was confirmed in further studies: in France the incidence of cardiovascular disease is lower than in the United States despite the saturated fat intake equivalent.
This statement is known as French Paradox.
Role of red wine.
Since the, red wine consumption was identified as the differential aspect between French and American diets.
In 1991 a program of U.S. network CBS (60 minutes) http://www.cbsnews.com/video/watch/?id=5037314n said it was due to the properties of red wine. Following this documentary wine sales increased exponentially in the U.S..
Red wine contains a large amount of antioxidants and polyphenols that are beneficial, among them stands a powerful antioxidant present in the grape skin: the revestarol.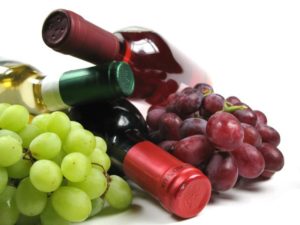 Antioxidants play a crucial role in the prevention of diseases, destroying free radicals which cause mutations and cellular DNA damage. It also has great importance in cardiovascular health by causing a decrease in blood pressure and cholesterol, preventing atherosclerosis, heart attacks, strokes … Nor should we fail to mention the role of antioxidants, such as in preventing revestarol cancers.
Paradox Project.
Paradox project is a European Union initiative that brings together wine producers, research laboratories, food companies … from nine EU member states (Spain plays a very important role). http://ec.europa.eu/research/research-for-europe/agriculture-paradox_es.html
Thanks to this project has isolated the active principle (paradox 41) and proposes its use as a food additive in products like muesli and dairy products.
Elixir of youth?
David Sinclair, a professor at Harvard University and world-renowned specialist in the field of aging, working for some years in the search for genes and drugs that someday effectively delay the aging process. And it has helped to popularize the idea that resveratrol has important anti-aging properties. Their studies have shown that certain genetic pathways active molecule, or "regulatory genes" that exist in all forms of life, protecting the organisms in a way that makes them more healthy and probably prolongs their life.
In fact revestarol is being currently sold as a supplement.
Do not really know what the actual effect revestarol, since there are no studies showing long-term effects, but if it seems proven that moderate consumption of red wine (*) is beneficial.
(*) In a glass of red wine can be between 0.3 and 0.6 mg of revestarol
HS consulting team