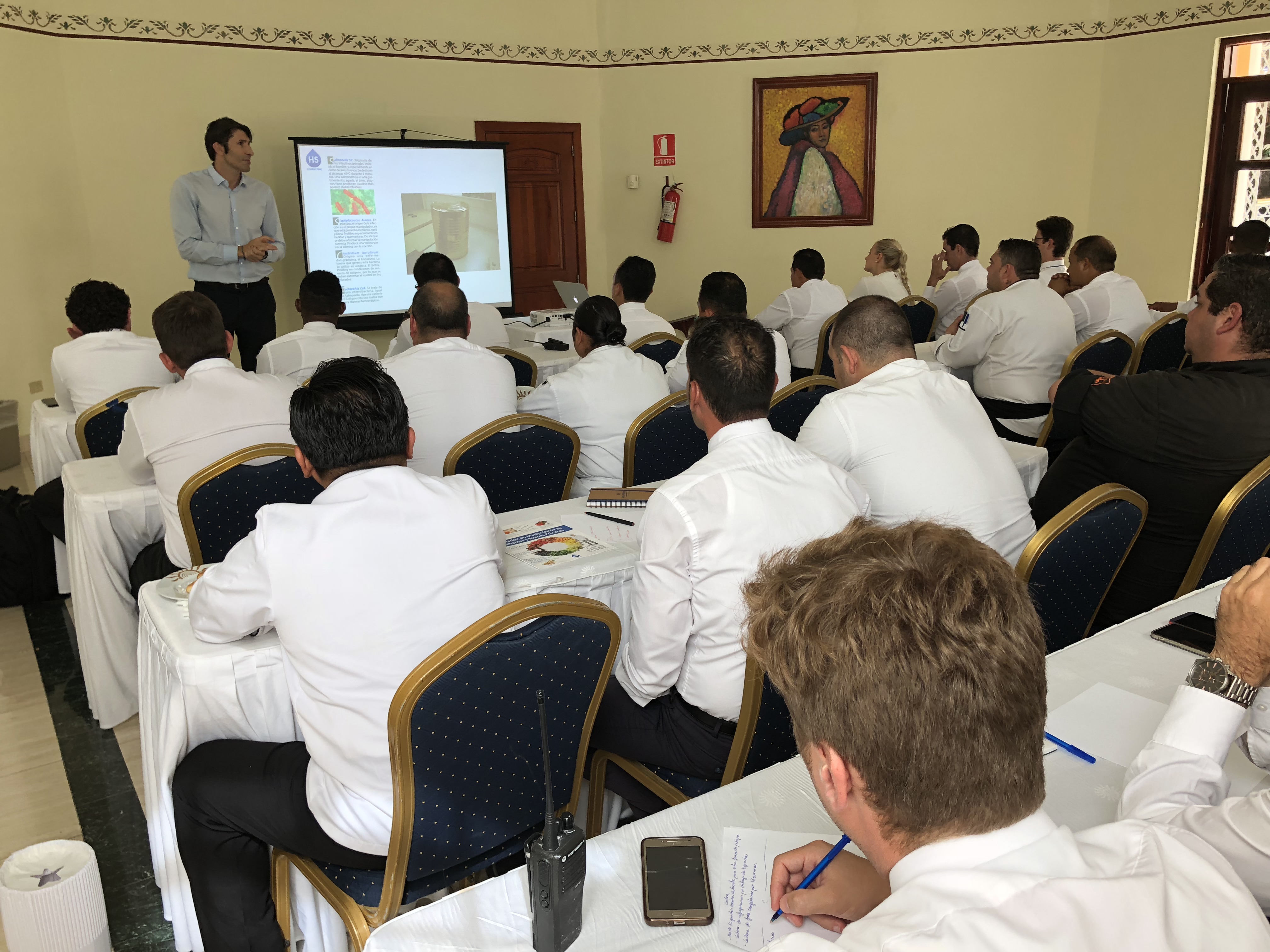 Training Sessions

Our training sessions are addressed to all staff, from workers to managers, to help improve the establishment's hygienic and sanitary standards.
If you live in Spain, our training sessions are financed by the Fundación Tripartita. We take care of arranging all required documentation.
OUR CUSTOMERS

LATEST POSTS

HS Consulting certifies that the establishment meets the Health & Safety Standards as ...
Lopesan Costa Bávaro hotel has been certified with the "Health and Safety" seal granted by HS Con...
During the meeting, José María Berrio, has made himself available to the Vice Minister, Roberto Henríquez, ...